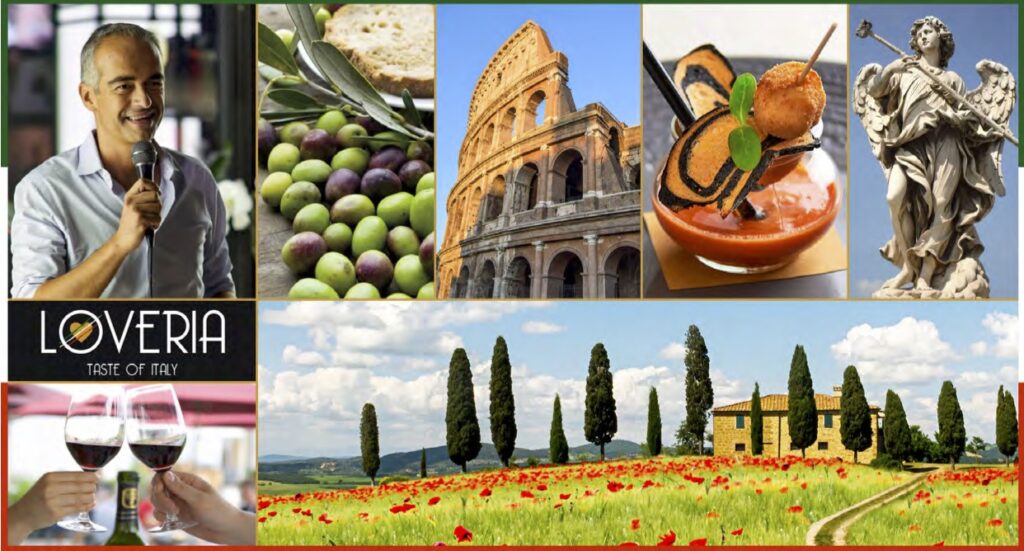 June 1–8, 2024
Discover the Food, Wine and Gourmet delights of Tuscany and Rome with Loveria Caffe owner, Andrea Matteucci.
Experience a Tuscan Kitchen with hands-on cooking classes. Refine your palate with olive oil, and wine tastings. Discover the hidden gem museums of Rome and more…
Highlights of the tour include:
Walking Tour through Florence Market followed by hands-on cooking classes at Mama Florence Cooking School
Wine tastings & tours of Felsina Winery and Chianti Wineries
Relax in a thermal bath at the beautiful Hotel Term di San Giovananni Spa Resort, Rapolano
Olive and Wine Tour & Tastings at Ciacci Piccolomini d'Aragona Join Andrea Matteucci, as he takes you "home" to his Italy, to relax and dine in gourmet restaurants, while tasting the best food and wines. Truly a holiday experience for the ultimate "foodie" or a traveler looking to relax among good friends, with good food and memories to last a lifetime.